DIY Dinosaur Bricks
Wednesday, 23 February 2022

1

1008

0
Lego bricks have become very popular in recent years, and the DIY Dinosaur Bricks building blocks series are also very popular in the retail market. Every child will have fun in the assembe the DIY Dinosaur Bricks, collecting different types of dinosaurs to complete the private Jurassic Park.
In the past few years, I have made a 10CM small size DIY Dinosaur Bricks r and withdrawn from a larger size according to customer feedback. As a playmate of children, as a decoration, as a participant in the toy park, these new DIY Dinosaur Bricks are very good choices.
If you have new ideas, please contact us, we can jointly development.
Viiew others beside DIY Dinosaur Bricks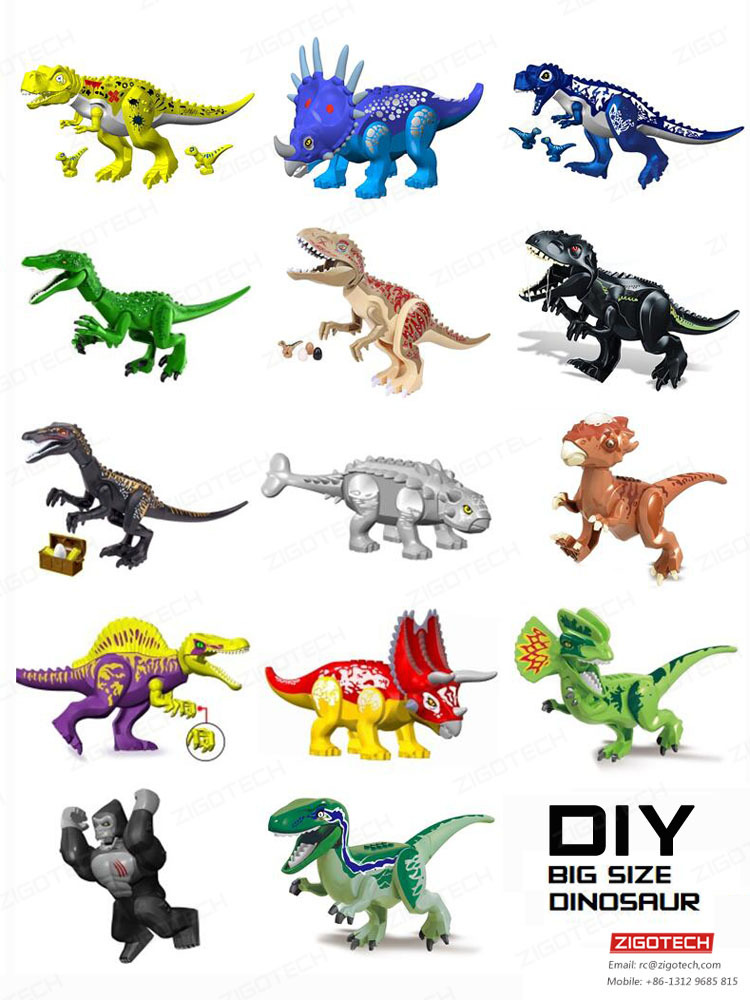 This DIY Dinosaur Bricks badly beaten Tyrannosaurus rex has an exclusive and vivid expression design, I will not allow you to not have it.